Top FICE is a ranking that evaluates the performance of companies in the communication industry in advertising festivals at a global level.
Top FICE was born from the Ibero-American Festival of Creativity and Strategy FICE, which until 2017 was a competition that rewarded Ibero-American agencies in different categories, with academic events and conferences in a different venue each year.
For the evaluation, the Top FICE factors in the results of more than 50 global, local, regional and specialized festivals, including:
ADC Awards
Agripina
AME Awards
American Advertising Awards
Andy Awards
Award Awards
C de C
Cannes Lions
Caples Awards
Circulo de Oro
Clio Awards
Clio Health
Creative Belgium
Creative Circle
Creative Club
Cresta Awards
Dutch Creativity Awards
D&AD
Echo Latam
Effie Argentina
Effie Austria
Effie Belgium
Effie Brasil
Effie Bulgaria
Effie Canada
Effie Chile
Effie Czech Republic
Effie Colombia
Effie Czech Republic
Effie Ecuador
Effie Europe
Effie France
Effie Germany
Effie Hungary
Effie Italy
Effie Latam
Effie Mexico
Effie Netherlands
Effie Panama
Effie Peru
Effie Romania
Effie Ukraine
Effie United Kingdom
Effie United States
Effie Worldwide
Epica Awards
El Condor
El Dorado
El Ojo de Iberoamérica
El Sol
Epica Awards
Eurobest
FIAP
FIP
Indie Awards
IPRA
KTR
Luum Awards
Mumbrella Awards
New York Festivals
One Show
Reggie Awards
Salud Festival
Siren Awards
The Drum OOH
WINA Festival
The list of festivals to be reviewed is constantly updated according to the research carried out and the references of professionals in the medium.
Scoring
Top FICE determines scores according to the type of festival and the level of the medal obtained by the agencies (Grand Prize, Gold, Silver or Bronze). In the festivals where another type of award characterization exists, as for example the "Grand prize, first, second and third place," the points are awarded according to the score.
The scoring process takes into account:
International Festivals: Events in which agencies from all over the world participate, with open categories that include all industry services and types of agencies.
Specialized International Festivals: International awards for a determined segment of the industry (Healthcare, social, RRPP, Indies, etc.)
Regional Festivals: In which participants hail from a specific continent.
Specialized Regional Festivals: Regional awards festival for a specific industry sector.
Local Festivals: Country-wide award festival, open to all types of categories and agencies.
Specialized Local Festivals: National awards for a specific service.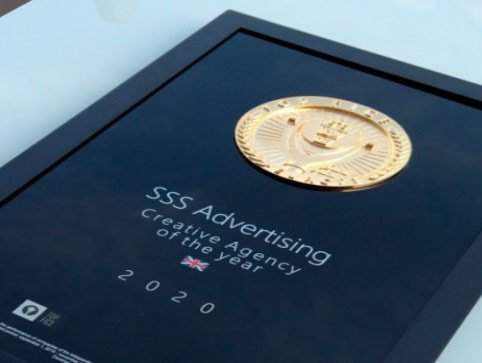 Additional Factors Considered: An additional point is allocated for awards obtained in the most relevant festivals; this score is determined according to perception of the media and industry professionals. The level of competition is also considered, as it is more "prestigious" to win in an open competition, for example, than in one featuring a closed segment of the industry.
All of the information used is collected from publicly-accessible web pages belonging to festivals and online media. Eventually, FICE will contact the agency finalists for the purpose of corroborating the information collected and requesting additional data about awards that were not previously factored into the agency's score for any reason.
Once the point totals are determined, different awards are assigned according to the type of agency, its specialty and/ or the category of the prize awarded:
Creative Agency
Independent Agency
Producer
Design Studio
Most Effective Agency
PR Agency
Healthcare Agency
In-House Agency
Digital Agency
BTL-Promo Agency
OOH Company
Media Agency
Creative School
Advertising/Communication Faculty
Advertising Campaign
Advertiser
Network
Holding
Independent Network